Firelight's Reclaimed Wood Hairpin Leg Desks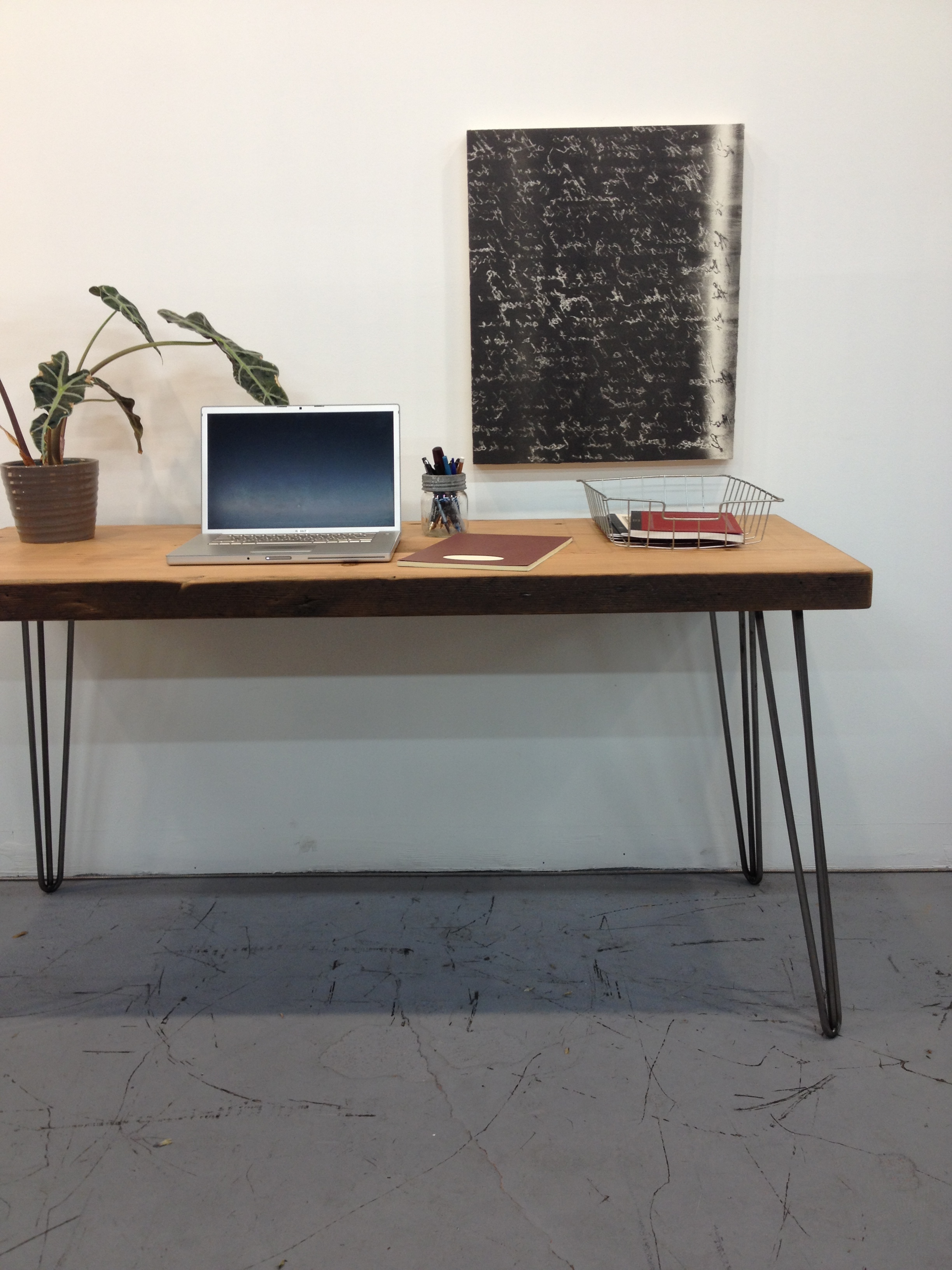 It all started when...
"There is a war between the ones who say there is a war and the ones who say there isn't." — Leonard Cohen
Hairpin legs, invented by Henry Glass in 1941, were a true war-time invention. Their design limited the amount of material needed while keeping the strength of traditional legs. A true story of form meets function.
Strong steel wire makes a lofty, light looking table leg, tripled up in this case for strength. The hairpin leg is minimalist, which puts the focus on the reclaimed character of the table top.
Wood − Locally sourced reclaimed fir
Finish − Hand applied Arm-R-Seal satin varnish
Size − L 60" x W 24" x H 30"│L 152 x W 61 x H 76cm
Legs − Custom hand-welded 3-Pin Hairpin Legs